COVID19 Updates
Please send questions to
questions@vanguardac.net
Update 5/28/2020
Due to the ongoing COVID-19 crisis affecting our world, students across the nation will miss five to six months of school, which includes time in the summer. In our last virtual conference with parents and staff, our Superintendent, Dr. Narciso Garcia, shared that he believes this crisis and subsequent discontinuation of in-person instruction will likely negatively impact all learners for years to come. After the crisis, the challenge will be great. Vanguard Academy teachers and staff recognize this and will be developing plans to implement innovative strategies for the upcoming school years to "reduce the gap" due to the lost in-person instructional time. Although in-person learning stopped, Vanguard Academy students have continued learning through remote instruction through the use of a variety of platforms since March 13th. Students from all grade levels have had access to instructional packets, distance learning systems, and direct contact with their teachers through an assortment of online tools.
We invite you to read an article written by David Steiner, former Commissioner of Education for the state of New York and current Director of the Johns Hopkins University Institute for Education Policy, and Daniel Weisberg, CEO of The New Teacher Project. The article outlined what methods are thought to be effective or ineffective when teaching students who have shown regression. It is widely believed that due to COVID-19 all students are likely to experience some regression of skills when they return to school next August. Vanguard Academy, as referenced in the article, will remain committed to taking an aggressively progressive approach to accelerate learning and meeting the educational needs for all children. We excitedly look forward to continued collaboration with all of our parents, teachers, and community leaders for a brighter future of our children.
https://www.the74million.org/article/steiner-weisberg-when-students-go-back-to-school-too-many-will-start-the-year-behind-heres-how-to-catch-them-up-in-real-time/
Announcement Regarding Governor's newest Executive Order
We have received several questions from districts regarding the Governor's newest Executive Order on schools issued earlier today. For further guidance, please see our statement below.
"Following on Governor Abbott's Executive Order on schools issued this afternoon, it is important to note that while the Governor's decision continues the closure of school buildings for in-person classroom attendance for the duration of the 2019-20 school year, it in no way ends at-home instructional support for Texas's millions of students.
"School districts across Texas have worked diligently to make the transition to virtual learning. Students must continue to receive daily academic support from their teachers and schools for the remainder of the 2019-20 school year.
"Thank you to our superintendents, principals, and teachers for their leadership in ensuring that academic progress continues during this unprecedented public health crisis. We fully support your efforts."
We have posted our statement on all of TEA's social media channels; if helpful, feel free to share or reuse on your social media accounts to help inform parents about what the rest of the academic year will look like for their children.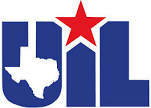 With the recent order by Governor Abbott closing schools for the remainder of this school year, and in an effort to help protect the health and safety of Texans, all remaining UIL activities for the 2019-2020 school year are now cancelled. We understand the value of UIL activities to students and to your communities. However, UIL always keeps the health and safety of students as the top priority. We believe this very difficult decision is the best decision to support the health of our state.
Practices, rehearsals, and workouts remain suspended until further notice. The previously communicated information allowing remote instruction remains in place.
We will work closely with schools to determine the best course of action moving forward, including relaxing coaching restrictions in some ways to allow students to prepare for the coming school year. All of those decisions will be communicated out to schools once we have them finalized.
The times in which we find ourselves remain uncertain. UIL will continue to work closely with schools and state and local authorities as we continue to navigate our way through this unprecedented situation. Thank you for your patience during this time.
We wish all of you the very best in the coming days and months. Please stay safe and know that we are here to help in any way we can.
Thank you,
Vanguard Academy Parents and Staff,
You are welcome to use our WiFi in our campuses any day from 9AM to 5PM. Please continue to abide by all shelter in place and city/county orders. Wifi access will be provided at any of our campus parking lots. Please see below for WiFi details and campus address. If you have any questions please send us an email to questions@vanguardac.net
SSID: Guardianofrgv
Username: guardianofrgv@vanguardac.net
Password: vanguard
(all lowercase)
Locations: Parking Lot WiFi Access 9AM - 5 PM
Rembrandt Elementary & Secondary
Picasso Elementary
Beethoven Elementary & Secondary
Mozart Elementary & Secondary
1200 E. Kelly Ave.
Pharr, TX 78577
901 South Athol
Pharr, TX 78577
2215 S. Veterans Blvd
Edinburg, TX 78539
155 E. Business 83
Alamo, TX 78516
Vanguard Academy Parents and Staff,
Due to the increase in COVID-19 cases locally, Vanguard Academy Schools will be closed until further notice. Please continue checking our website for further updates.
April 1st Conference Call
March 24th Conference Call Audio
_______________________________________________________________________________________________________________________________________
March 18th Conference Call
For Meals Menu please click this link.
March 18th Update Letter
Email from Vanguard Academy Superintendent
Good afternoon Parents and Staff,
First of all, I pray you and your families are doing well and blessed! In early to mid-January we purchased a PROTEXUS Electrostatic Spraying System that hospitals, schools and businesses use to keep their buildings and offices clean and sanitized. At that time, we did not know much on what was happening in other parts of the world or the United States, but we knew that because the FLU was actually affecting our region, state and nation the worse in over ten years we knew we needed to purchase something to help us sanitize every single classroom, office and training space to ensure the safety and health of all of our students, parents and staff. We purchased this device and it helps against all viruses. I have included three attachments: 1) Effective Handwashing information that will be blown up into poster size and placed around each campus, 2) A Brochure on the CORNAVIRUS: What you need to know 3) Literature on PROTEXUS Electrostatic Spraying Systems 4) A hyperlink on information put out on Friday by the Texas Education Agency and 5) Information our staff received from the Hidalgo County Health and Human Services Department last Thursday. The reason we are sending you this information is to make sure we keep you informed and because parents will ask you and all campus administration and staff questions on what is being reported by news agencies. As of right now there are no known CORONAVIRUS cases in the Rio Grande Valley and Vanguard Academy has being proactive and sanitized all of our buildings against any known viruses.
At Vanguard Academy we like to be proactive and also keep everyone informed to ensure we remain focused on our children/students learning and well-being. This past weekend 90% of our buildings and schools were completely sanitized. Every classroom, office, hallway and space at every school and building was sanitized by the PROTEXUS Electrostatic Spraying System. We brought in staff on Saturday and Sunday to ensure the safety of all our students, parents and staff. This afternoon we will be sanitizing Central Office and the Annex Office on Owassa, and this will bring us to 100 percent complete with sanitizing all of our buildings. Hillyard the company we purchase our cleaning and sanitizing supplies from mentioned we could use the pellets on a as need basis, but I have instructed our Maintenance team to sanitize every two weeks. We have purchased one of these spraying guns for each campus although we currently just have two for Vanguard Academy the other spraying guns will be coming in really soon.
The Hidalgo County Health Department held a conference call last Thursday, February 27, 2020 which Miss Melissa Morales, HR Director participated in along with Mrs. Lille Galloso, Nurse Rembrandt Secondary along with Mrs. Claudia Corrales, Nurse at Mozart Elementary. The following information is what Hidalgo County Health and Human Services provided as per Miss Morales, Ms. Galloso and Mrs. Corrales. I have also placed a hyperlink at the bottom of this email with information from the Texas Education Agency that came out on Friday. Vanguard Academy will also be placing a link on our website to ensure all parents know that we have already been proactive, and the precautions we have taken to safeguard the health of all students and staff! All measures taken by Vanguard Academy have been taken for the well-being of all our students and staff and not to cause panic. YOUR safety and well-being and that of our students is dearly important to us, and because we pray every day for God's wisdom and discernment this is what He has directed and placed in our hearts to do. We continue to pray for those being affected around the world and our nation. As a school system we are always pressing the envelope in what we do for our students and staff and I can guarantee you that we are ahead of most if not all school systems when it comes to sanitizing our facilities! May God bless you and keep you and continue to pray for our country!
The hyperlink can be opened by right clicking on it, and clicking on open hyperlink.